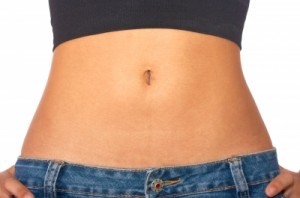 The Flat Belly Diet
If you are looking for diets that work fast, you may not need to look any further than the Flat Belly Diet. With the ability to lose up to 15 pounds in about a month, it is one of the easiest diets to follow that can help you to lose the weight where you need to lose it the most – the belly. Countless studies have shown the harmful effects that carrying too much fat around the middle can bring, from high blood pressure to heart disease, which makes this a must-see diet for those who have been following the standard American diet for so long.
It's All About the MUFAs!
The focus of the Flat Belly Diet are the monounsaturated fatty acids, or MUFAs, that you are encouraged to consume. This means having one serving of avocados, chocolate, nuts, seeds, or even olive oil at every meal. The thought is that these MUFAs not only promote fullness and prevent over-eating, but also work to target and destroy the belly fat cells that have created a jiggly pudge around your midsection. Modeled after the Mediterranean diet, MUFAs act to keep blood vessels pliable during digestion, which reduces the risk of clogging the arteries. If you want fast weight loss and are thinking about the Flat Belly Diet, then make sure you've stocked up on plenty of MUFA rich foods!
Counting Calories Is Part of the Diet Plan
Though some people talk about how you don't have to count calories, in order for diets to work fast, you must either A) count your caloric intake because you're reducing it, or B) speed up your metabolism in some way to adjust for the higher caloric intake you've got. With the Flat Belly Diet, you are limiting yourself to 1,600 calories per day [though guys are allowed a few more calories]. If you are looking for fast weight loss options, however, you can tailor your diet plan to meet your unique specifications. With a jump-start section in addition to a monthly eating plan, what's nice about the Flat Belly Diet is that there are plenty of recipe options and grocery lists so there is virtually zero guesswork regarding how to implement this diet.
What Are the Advantages of the Flat Belly Diet?
The Flat Belly Diet might help you lose weight fast over a 4 week period, but ultimately the goal of this diet is to encourage you to make better eating choices. Studies have shown that by following the Mediterranean diet, people can halt or reverse metabolic syndromes that can lead to type 2 diabetes and heart disease. Because the Flat Belly Diet is based on this diet, you will be learning to eat in a different way while working toward losing some fat around the midsection. Even if you don't end up losing as much weight as the maximum end of the monthly scale, you are changing your life in a healthy way by choosing healthier foods. That will pay off in the end as well.
Is the Flat Belly Diet Right For You?
There may be other diets that work fast which will help you lose more weight in a shorter amount of time. The difference with the Flat Belly Diet, however, is that you will be able to more easily keep that weight off while changing your overall diet plan. This lets you be able to make the lifestyle adjustments you may need to make because you're encouraged by the slow but steady weight loss. If you're looking to lose weight fast, the Flat Belly Diet is an easy diet to follow that lets you eat some of your favorite foods, and it's tough to argue with that.